Who We Are

Bernard Jongen, Partner, is the founder and Managing Partner of J. Friisberg & Partners in Brussels and moved to South Africa in 2006 to open a Friisberg office together with 3 experienced local partners.
He is a commercial engineer graduated from the Solvay Business School at the University of Brussels (1977). He has 30 years international business experience from consulting to financial services, telecommunications, marketing and executive search.
He started his career with Arthur Andersen in Belgium in 1977 and later joined the Eternit Group as Finance & Administration Manager for their overseas subsidiaries in Indonesia, Burundi and Kenya. In 1987 he established his own consulting firm and acted as crisis manager in various organisations in turnaround situations or as Executive Interim Manager in fast growing companies. In 2004 he entered the head-hunting business and has set up and run his own businesses in both Belgium and South Africa, bringing not only sound international connections to the business, but also an intimate understanding and experience of the sourcing of scarce skills.
Contact: Bernard at Deros International . com ; cell: 072 263 2054

Derrick Planting, Partner, is a BSc Chemistry graduate from the University of Stellenbosch and AMP from UCT with 30 years management experience in production, sales and marketing in the chemical and manufacturing industries.
He served as Managing Director or CEO of several companies for many years. He was a board member of a large listed group and served as chairman of several of its subsidiaries. After leaving the corporate world 11 years ago, Derrick started a successful national consulting and head hunting practice which has joined up with Friisberg & Partners International to establish the new search business with an International reach.
Contact: Derrick at Deros International . com ; cell: 082 442 7253

Themba Mthombeni, Partner, BCom (Hons), MBL, has held senior management positions with Anglo American and De Beers and served as Senior Consultant in strategic change and human resource management for PriceWaterhouseCoopers.
Themba is a director of several companies and brings broad based business and human capital management skills to the partnership.
Contact: Themba at Deros International . com ; cell: 083 277 3439

Bruce Planting, Partner, who holds a B. Compt. (Hons). And spent a number of years overseas working in Europe. He returned to South Africa to complete his articles with Coopers and Lybrand in Johannesburg where he was exposed to major corporations from platinum mining, automotive, and manufacturing to the hospitality industry.
After articles he joined Standard Corporate and Merchant Bank as a financial manager. He joined Deros in 2002 to bring in cutting edge processes and technology, and since helped hundreds of executives to grow in their careers.
Contact: Bruce at Deros International . com ; cell: 083 408 2000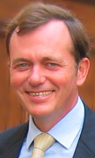 René Verboomen, Senior Consultant, is an IT system engineer graduate with a Post-grad in Business Science. Originally from Belgium, he has benn living in Cape Town since 2004. He started his career as a software developer and methodologist and performed several consulting missions in Europe and Africa. He managed and created several IT companies in Europe, a yacht design and aircraft interior design company in France and building ventures in South Africa.
René brings his IT experience to Deros International.
Contact: Rene at Deros International . com ; cell: 083 408 2000
We are a committed strategic partner to our clients.